Surface Swab Test in Poughkeepsie, NY
The life we knew has changed ever since the pandemic of COVID-19 hit the world. Ever since then, being positive is the most negative word in our society. What is this 'positive'? It is being COVID positive or being diagnosed positive with the SARS-CoV-2 virus. For identifying the contamination of the virus on any surface, the Surface Swab Test is the most commonly performed test.
KD Environmental Consulting Services provides reliable Surface Swab Test diagnosis in Poughkeepsie, NY.
What is a Surface Swab Test?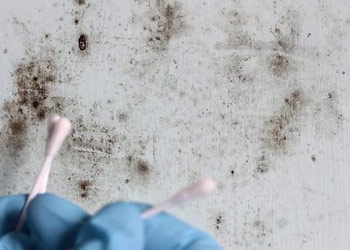 The Surface Swab test is designed to detect the SARS-CoV-2 virus on all types of surfaces to provide you with confidence that the cleaning and decontamination methods used in your working environment are effective. The swabs provided are used to sample exposed surface areas in office spaces, communal areas (e.g. canteens, toilets, vending machines), production lines, medical facilities, vehicles, and general public areas.
The test screens for the envelope gene present in a broad range of SARS-coronaviruses and then uses an RT-PCR test to confirm the presence of the SARS-CoV-2 virus. Once swabbing is complete they are sent to the laboratory in the packaging provided for analyses.
Why Choose KD Environmental Consulting Services?
Licensed Mold Inspector
Over 10 years of Mold Experience
Competitive Pricing
Fastest Service
Fact Not Fear-Based
Contact us today or call us at 845-203-3934 to avail of our services in Amenia, Beacon, Eastchester, Hortonville, Milbrook, and other places of the seven counties in our New York service area.