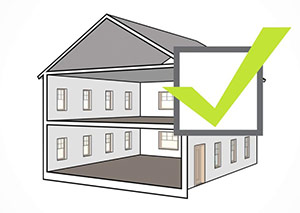 A blower door test is a simple yet effective method of determining a building's airtightness. A blower door test can enhance not just the energy efficiency of your home or building, but also the general comfort and indoor air quality.
How Airtight Your Home in Woodstock & Brewster, NY is?
If you're looking for a technique to test the airtightness of your home or structure, look no further. Consider KD Environmental Consulting Services blower door testing services! Our skilled staff uses cutting-edge technology to deliver precise and dependable results. Our team specializes in offering professional blower door testing services to assist you in identifying and correcting any air leaks or energy inefficiencies in your property.
Contact KD Environmental for Blower Door Testing
When completing the blower door test, our staff takes great care to ensure that your building complies with all applicable codes and laws. Call us 845-203-3934 or contact us today to book your blower door test and begin increasing your building's energy efficiency and indoor air quality.