Common Indoor Air Pollutants/Contaminants in Poughkeepsie, NY
KD Environmental Consulting Services provides the most reliable indoor air quality testing services for identifying the common pollutants/contaminants in Poughkeepsie, NY.
7 Common Indoor Air Pollutants
The first step to keeping your home and family safe from indoor air pollution is learning more about the pollutants/contaminants. Here are the 7 common indoor air pollutants: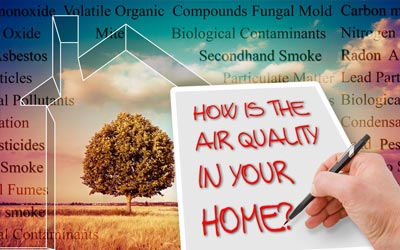 Mold

Molds are types of fungi that grow indoors and outdoors. Some types of mold are harmless, while others are dangerous.

Radon

Radon is an odorless, colorless gas that is found everywhere at low levels. It is made naturally as the uranium in the earth breaks down.

Carbon Monoxide (CO)

Carbon monoxide is an odorless, invisible gas. It's produced by the incomplete combustion of fossil fuels.

Nitrogen Dioxide (NO2)

Nitrogen Dioxide (NO2) is a common oxide of nitrogen. It is a toxic and corrosive gas.
Please note that nitrogen dioxide (NO2) is different from nitrous oxide (N2O), an oxide of nitrogen that is medically useful when administered by trained professionals, such as dentists.

Secondhand Smoke

Secondhand smoke, also called environmental tobacco smoke, comes from incompletely burned tobacco products. According to the Environmental Assistance and Protection Department of Forsyth County, secondhand smoke contains over 4,700 chemical ingredients.

Lead Particles

Lead is a natural, soft metal that is very toxic if consumed. Lead was widely used in house paint until it was banned in 1978. Lead particles and dust can become airborne, leading to dangerous indoor air pollution.
Why Choose KD Environmental Consulting Services?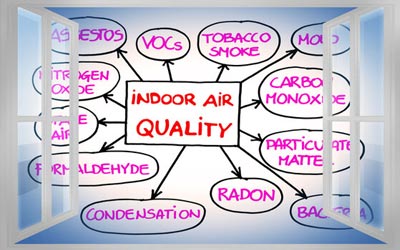 Licensed Mold Inspector
Over 10 years of Mold Experience
Competitive Pricing
Fastest Service
Fact Not Fear-Based
Contact us today or call us at 845-203-3934 to avail of our services in Goldens Bridge, Lake Huntington, Millerton, Napanoch, and other places of the seven counties in our New York service area.